Beacon Theatre Seating Chart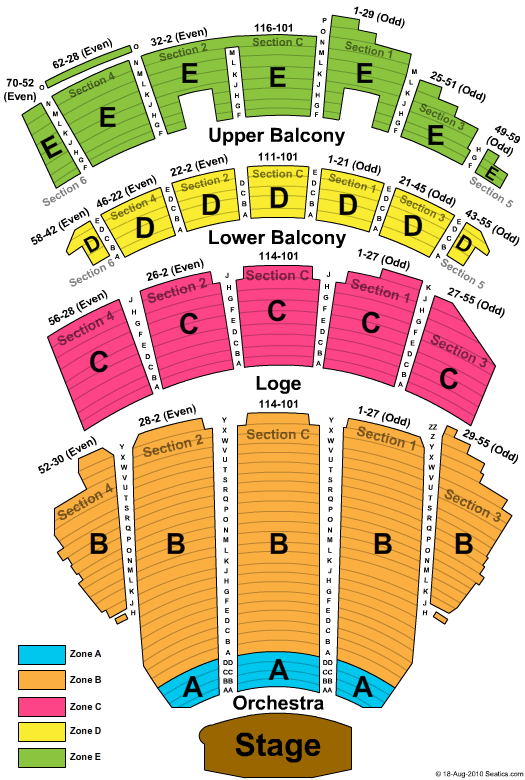 The Beacon Theatre's unique design provides a theatrical experience like no other. The curtainless stage is capable of rising from the basement level while carrying a full orchestra, and beautiful neo-Grecian goddess statues are featured on either side of the proscenium arch. The venue is beautifully detailed throughout, with ornate gilded plaster moldings, polished hardwood, and brass staircase rails. The theatre's corridors feature murals that display fascinating Eastern scenes of trading caravans and exotic animals.
The Beacon Theatre New York has a seating capacity for up to 2,894 people. Seating is spread out across four floors; the main orchestral level, the loge, the lower balcony, and the upper balcony.
Your seat number cannot be changed on the day of the performance. If you have any difficulty finding your assigned seat, please ask a member of staff to assist you. Once seated, please remain in your seat until the end of, or an appropriate break during the performance.
Want to purchase tickets and reserve your seat?
To find out more about the tickets we offer, view the Beacon Theatre tickets page.
To see upcoming events and purchase your ticket, please view the Beacon Theatre events listing.